Contact the best home inspection company today!
Contact the best home inspection company for your all home inspection needs.
Aspiring to assist sellers and buyers to make a well-informed decision for the property! Book our services today.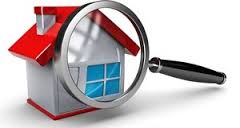 Do you need a building inspection? Hire us!
During a Building Inspection we look for major building defects such as:
Leaking roofs or damaged roof plumbing
Structural cracks or timber framing inadequacies
Leaking showers or baths / wet areas
Damp issues such as rising damp or penetrating damp
Issues with footings of the building
Poor external drainage or storm-water concerns
Water drainage and poor water pressure
Potential safety hazards such as collapsing balconies
Potential Fire Hazards
Age of water heaters – (implications for damage caused upon failure, and replacement timeframe)
Furnace and Water boilers
Air conditioning systems
During a Building Inspection we check:
The Roof and the Structure
The Attic
The Building Exterior
The Building Interior
The Site including the garage
Choosing the right home inspector can be difficult. Unlike most professionals, you probably will not get to meet me until after you hire me. Furthermore, different inspectors have varying qualifications, equipment, experience, reporting methods, and yes, different pricing. One thing for sure is that a home inspection requires work, a lot of work. Ultimately a thorough inspection depends heavily on the individual inspector's own effort. If you honor me by permitting me to inspect your new home, I guarantee that I will give you my very best effort.

This I promise you.
Costel Malureanu CMI
Home Inspection Star Inc.
Chicago IL
Contact Us for More Information
We Are the Best Condo Inspection Company in Chicago!
Home Inspection Star, Inc
Home Inspection Entity Lic # 451.001007